Ubugoe Chainsaw
I must say, one of my favorite live albums ever is Ubugoe Chainsaw (2005) by the successful band The Back Horn. The diversity in the album's array of songs while maintaining that signature vibe is a welcome trait.
Most of Ubugoe Chainsaw features The Back Horn's more modern works. These include the very cool "Cobalt Blue", "Tobira", "Mugen No Areno", "Sunny", "Headphone Children", and "Ame". Another personal favorite of mine is the opener, "Kagi~Overture".
Ubugoe Chainsaw's tracks aren't from just one live venue. The album was compiled from various venues all over Japan. Fukuoka, Nagoya, Hiroshima, Sendai, Tokyo, Osaka, and Sapporo are among these locations.
With Yamada Masashi on vocals, Suganami Eijun on guitar, Kamine Koushu on bass, and Matsuda Shinji on drums, The Back Horn work well together and this live LP surely justifies their success as an indie rock band.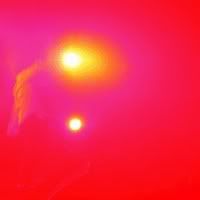 If you like Japanese indies I'm sure you know The Back Horn as a standard. If you have yet to dive into that world, The Back Horn is surely a good place to start. Anything by them is of high recommendation.
Their newest single, "Chaos Driver" is very enjoyable too.
EXCLUSIVE: "Cobalt Blue" live @ Sendai – The Back Horn