GMTEE is sweet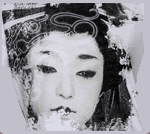 Do you want to wear t-shirts that have cool Asian things printed on them? If that's you than you're in a lot of luck. Head on over to GMTEE, Asian print t-shirts from HK.
Their designs are quite stylish and cool. Some featured categories of apparel are Kung Fu, Dragons, Calligraphy, General Asian, Chinese, and Japanese. Specifically cool designs include Ninja, Sumo, Mt. Fuji, Geisha, Koi, Shaolin, Bamboo, and more. These shirts are just printed in a boring way. They are printed all over the shirts, in cool, unique places making for some pretty great artistic designs. Both men's and women's shirts are available.
Prices range from about $16 to $24…pretty good considering some other fashionable t-shirt prices these days. You can also enter in weekly contests through the site. Doing this enters you to win a free shirt, sweetness!
GMTEE offers great designs with seemingly good quality. These are the coolest Asian style t-shirts I've ever seen.

a sidenote: Please excuse me if there becomes a lack of updates in the next week or so. I will be moving back home for the summer from college but I'll try to update as often as possible. Thanks