Japan = the Champions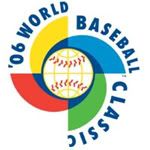 Japan won the inaugural World Baseball Classic (WBC) against Cuba on Monday, March 20th. The Japanese team managed by Japanese baseball legend Sadaharu Oh won 10 to 6. Japan made it to the championship game after getting revenge and beating the previously undefeated Korean team. Japan also beat Team USA to get where they were.
It is good to see a country such as Japan be the victor in this "Classic" which is in it's first year. Not only will the victorious nation recognized in the moment, but it will be noted by baseball history. This comes as more credit to Japan's stellar baseball ability. Ichiro & company + Sadaharu Oh = the Champions. "Oh's secret weapon" Kosuke Fukudome is worth a mention too. Pitcher Daisuke Matsuzaka was named tournament MVP.
The best thing about the World Baseball Classic is not as simple as a nation such as Japan being victorious but rather something greater. It seemingly brought nations together much like the Olympics. That is also what makes this victory even more admirable. An American pastime? Maybe it's more of a Global thing.