Hey there, I'll be Mike. I'll be co-existing with Shay to dish out SparkPlugged material into your hungry brains. So, here's a movie review to follow…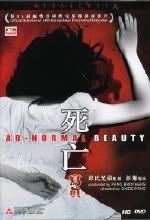 Director: Oxide Pang
Year: 2004
Main Cast: Race Wong, Rosanne Wong, Anson Leung
Beauty takes its place in an infinite amount of forms. It's completely portrayed according to a person's unique mental interpretation. Where one individual sees complete aesthetic beauty in a particular substance, another person can find it completely empty of any elegance at all. This unique perception builds boundless judgment and meaning as Oxide Pang utilizes this model as a base for his film Ab-Normal Beauty.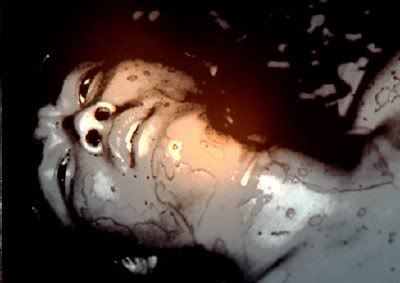 Jinny, an attractive artist who never feels content with her art, develops an attachment for a new form of art: death. She witnesses a fatal car accident and can't resist her desire to take a photograph of the dead victims. This event suddenly makes Jinny obsessed with death; she sees it as different form of art that fits her perfectly. However, it has a drastic downside: the deeper Jinny dives in her obsession, her past experiences of sexual harassment take an opportunity to pollute her mind. These flashbacks occur more frequently as she feeds her new-found obsession, as if the obsession has become attached to her ego.
If you're one to sense plot twists before they occur in the film, Ab-Normal Beauty won't surprise you. Unfortunately, the direction of the film is portrayed too early of the film with the cliché flashbacks and reoccurring dreams of Jinny's abused childhood. The biggest twist in the plot is the identity of the kidnapper, which springs out of the air. With the kidnapper mentioned, last quarter of the film was quite disappointing. With the descent of Jinny's mentality toward self-mutilation and psychological torment, the last 20 minutes of the film emerges pretty poorly, which is ironic coming from a Pang film. The plot makes a transition from Jinny's problems of maintaining sanity to a stalker who apparently finds an enjoyment of torturing various individuals.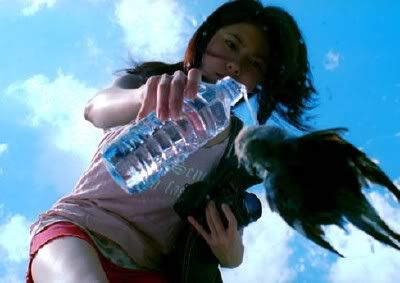 Let's cast the negatives away now. Oxide Pang does a tremendous job utilizing his renowned visual attraction that he and his brother are famous for in such films as The Eye. With that said, I think the main drive of the film was to portray beauty in a unique form. The plot isn't as suspenseful or fear-filled as The Eye, but it certainly provokes the viewer to look at Jinny's character deeper as her sanity decays. Oxide doesn't fail in creating a uniquely artistic film; since the film's basis is grounded on photography, sharper light effects and emphasis on color schemes are tactfully used to intensify the film's psychologically dark core.
Despite some letdowns in the film, I found Ab-Normal Beauty to be considerably enjoyable. It is a Pang film, so it's definitely worth giving it a try. This film was more of a follow-up of Danny Pang's Leave Me Alone since it has numerous comparisons to the film, like the use of cast member Ekin Cheng as the dead driver in Ab-Normal Beauty. All in all, I recommended solely for the unique visual art aspect this film holds.
**Credit to http://www.mov3.com for images**